Stamford ISD will have a regular school day, as the water pressure as been restored.
Due to a main line water break, there is a possibility of a late start for Stamford ISD or cancellation for tomorrow, March 30, depending on the progress made throughout the night. A determination will be made by 6:00am in the morning. Please continue to check the school website or Facebook page for updated information.


Bulldogs and Lady Bulldogs Playoff games are in Wichita Falls at Rider High School. They will face Nocona. Here is the link for the game if you can't make it. Girls at 6 pm and Boys at 7:30 pm.
https://youtube.com/@riderathletics916/streams

Lady Bulldogs advance in playoffs to 2nd round!
Lady Bulldog basketball playoff information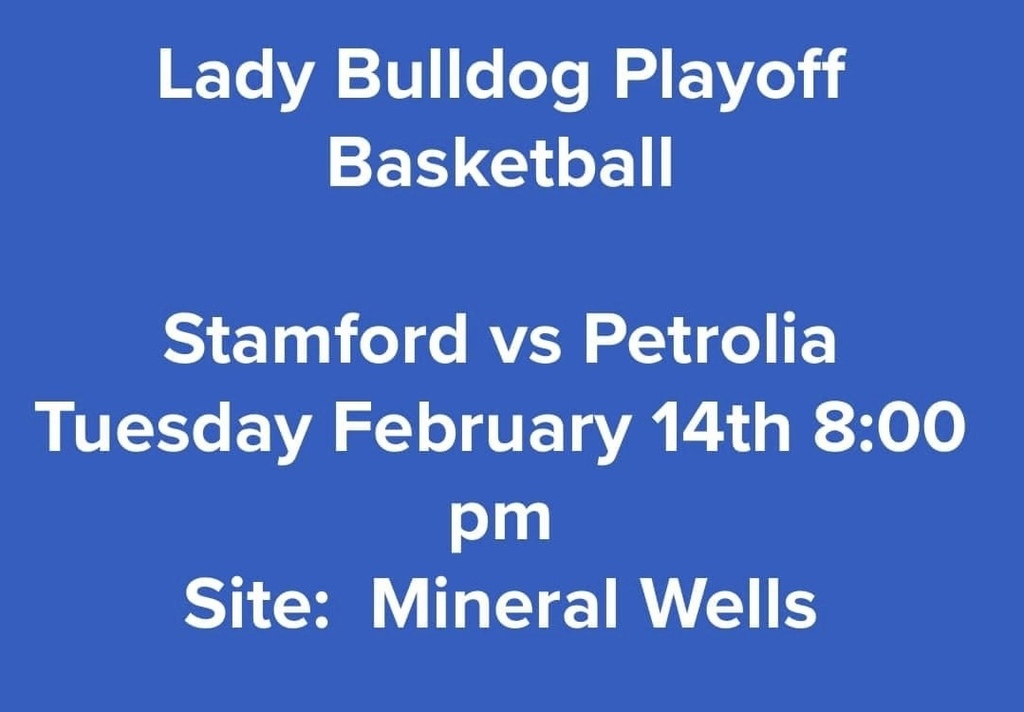 For Thursday, February 2, Stamford ISD will have a 2 hour late start and buses will run 2 hours late.
For Wednesday, February 1, Stamford ISD classes have been canceled.
For Tuesday, January 31, Stamford ISD classes have been canceled.
Stamford ISD will have a 1:00pm release today, Jan 30, due to weather conditions.

Just added Dining Menus to the District Page under the gallery. You can view Oliver and HS/MS Menus.